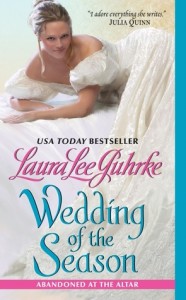 My book bag is trying to kill me. First it offers up the Trophy Wife of the Closet Queen, and now it hands me My Racist Hero. As accessories go, the dark skinned and grateful valet doesn't flatter anyone. The hero who chuckles condescendingly over saving the astonishingly capable valet's life holds about as much appeal for me as the hero who spends the first third of the book chasing down STD's. Where do these servants come from? The dark skinned, the dusky, the obviously not the right kind of brown (sunburned = adventure, birth = valet) men whose brains are packed with trivia, who can handle any crisis with the emotionless calm of "their people", who follow their employer to new lands and serve them with unquestioning faithfulness, yet still require some white guy to show up and save their lives.
I don't know about you, someone saves my life I say thank you. Maybe a fruit basket plays into it, but spending the rest of my days stroking his ego isn't on the list. Taking it the other way, saving someone else's life wouldn't make me think "Wow, I should hire this guy and put him in charge of my entire life!" Trusting Laura Lee Gurhke as I do, my hope was that Aman was biding his time. "Yes sir, very good sir, knife to the ribs sir?" Sadly, he wasn't. "Saving my life, sir? Jolly good idea! Here's your beverage!" Aman was implacable, he was unemotional, he was overly prepared and faultlessly loyal. He was everything the touch of exotic usually is, but he failed to be a real character. Citing his cultural heritage as the source of his fatalistic demeanor made me wonder how many Egyptians the author hangs out with.
I don't find colonialism a sexy trait in a man, real or fictional. (At least the STD's can be treated.) After I got past wanting Aman to school Will on who goes down when the revolution comes, I was able to engage in the story of Will and Beatrix. I am a sucker for stories of love recaptured. Early on, Beatrix showed an adorable mean streak that gave me hope. Unfortunately, like Aman, she was more promise than performance. Will ran off on their wedding for a professional opportunity that has bankrupted him. Colonialist as he may be in his private life, he thinks he's free of class issues. Being a duke was just so dreary and last century compared to the possibility of life as a paid speaker. In fact, both Beatrix and Will have deeply odd ideas of what freedom is and what confers it. Will returns not for her, but to borrow money from her cousin. (Narrow-minded AND panhandling, baby hold me back.) Far from realizing that refusing to leave her way of life was a valid choice, Will begins to belittle her. Not wanting what he wants is a sign of cowardice. Going bankrupt chasing Tut's tomb is the only life for… Well, Will. If you want to be with Will you better want what he wants, because his brain is an express train to Willville.
Once Will is firmly back in her life, Beatrix loses the refreshingly callous impulses she briefly showed. Engaged to another, it is never a true contest. Despite having six full years to do so, Beatrix has failed to fall in love with anyone. Not even a stylish footman has captured her eye. Her fiancé is a friend, not a lover. In her late 20's Beatrix has all the life experience of a fifteen year old girl. She and Will begin a predictable courtship that plays to familiar lines. There are engaging touches, the dialogue between Will and Beatrix's cousin Julia is one of the books best bits. Similarly, an argument between Beatrix and Julia holds more passion than those between she and Will. Pixy's Cove, where the action plays out, is well realized. It's enough to lift Wedding of the Season out of the rut it found itself in, but not enough to place it with Gurhke's best. In fact, there are enough stumbling blocks in Wedding to make it the first Laura Lee Gurhke book I would not recommend.
Despite some bright spots, Will reads like the beloved but toxic father of a heroine in a better book, a heroine whose loving yet weak willed mother died young, leaving the heroine stuck caring for her obsessed father. Maybe that's the World War 2 based sequel. Somehow I doubt it.